December 30, 2018
By

Matt Moncur
A few months ago, Jess and I went for a short trip to the Golden State… destination San Francisco. The wedding of a childhood friend was the perfect excuse to finally visit sunny California. We had a jam-packed weekend full of urban art, great culture, and incredible coastal foods. We were extremely lucky with weather throughout the trip and got sunny clear skies the entire weekend.
---
Day 1 - Exploring the Mission District and Livermore
Day one started bright and early with a trip over to the trendy Mission District. The Mission, as the locals call it, is full of vintage stores, cafes, and parks. There is no better way to start a weekend trip, or anything for that matter, then with brunch. If you ever find yourself in this hip neighbourhood, you must hit up the local brunch place Mission Beach Cafe. The atmosphere is super cozy, and the food is amazing. We enjoyed their Dungeness Crab Bennies and Brioche French Toast. With full bellies and sufficient caffeine, we continued on exploring the streets and vintage markets of the area. While wandering we got to appreciate all of the vibrant urban art and interesting people.
Next stop was Delores Park. At the top of the hill, this park has one of the best views of the city. Before settling down to enjoy the view, we grabbed a snack from the famous Bi-rite Creamery. Just steps away from the park, this was a great snack to accompany a gorgeous view.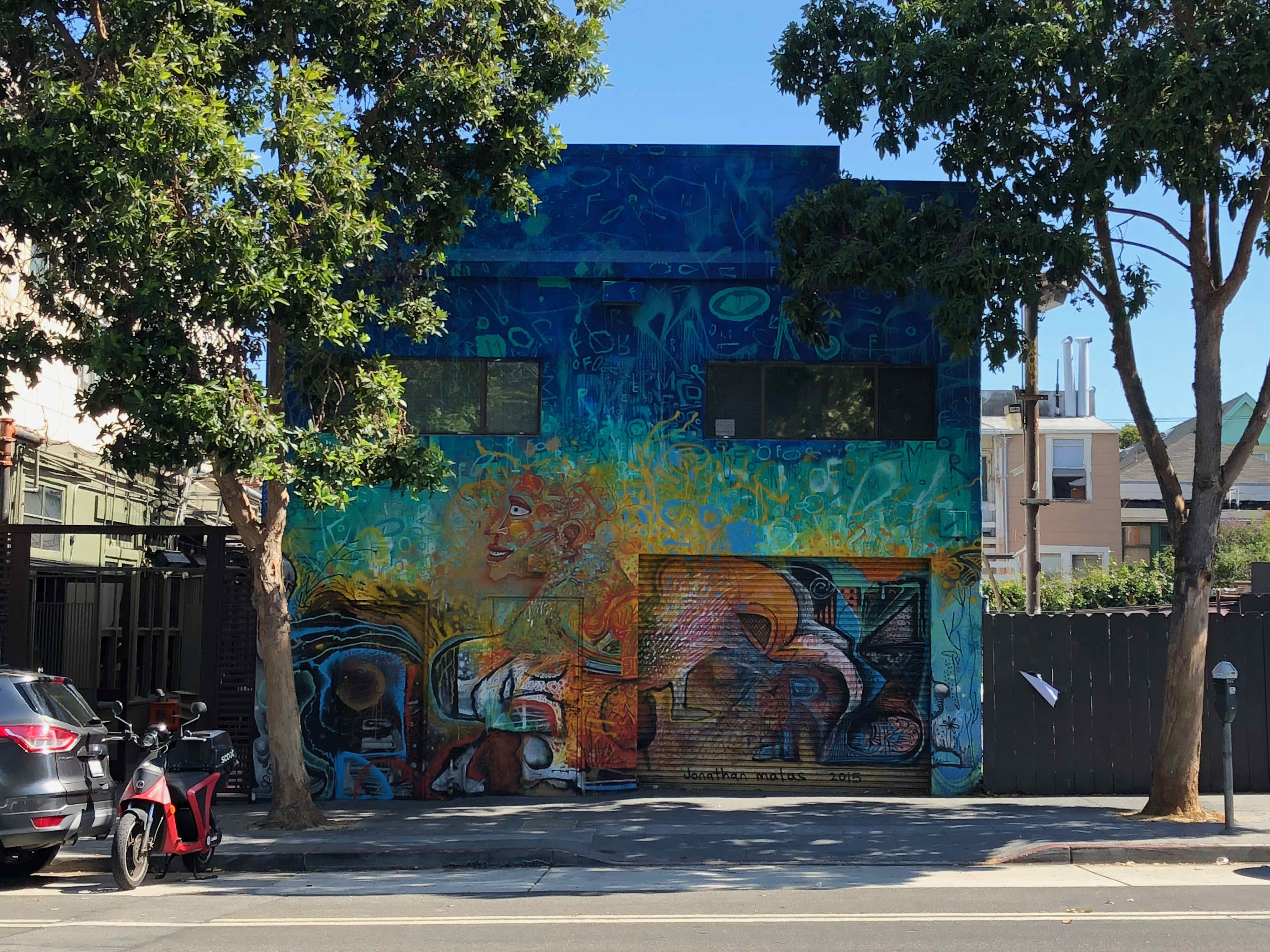 - Mission District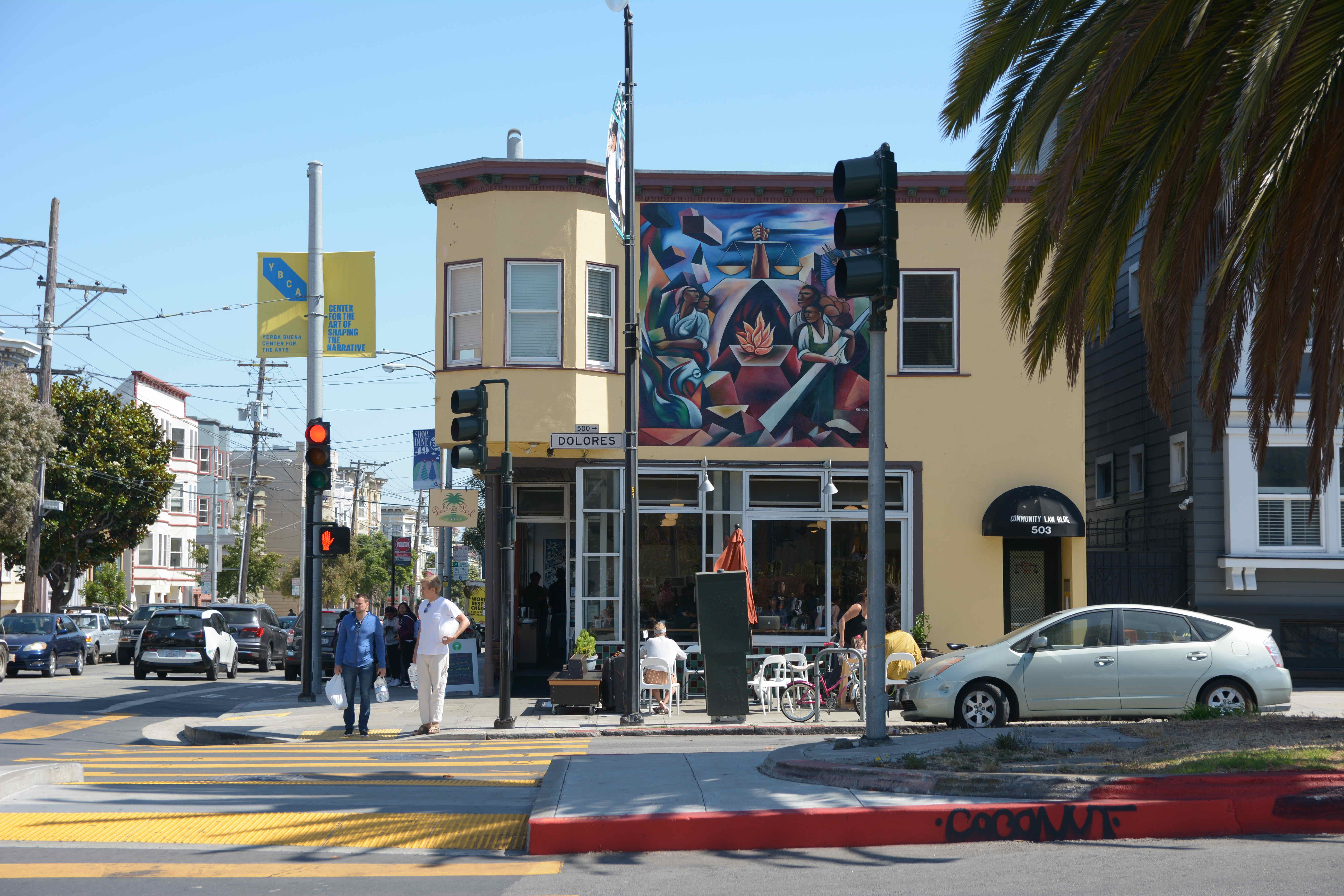 - Delores Cafe
From there it was time to make our way over to the wedding in Livermore. We got the real SF traffic experience, as we rented a car and drove bumper-to-bumper across the Oakland Bay Bridge. Outside the city limits, the drive was much more pleasant, and we enjoyed the nature as we entered into the scenic wine country. The wedding took place at a gorgeous, little venue Murietta's Well. We couldn't have asked for better weather for the outdoor wedding, which was sunny and cool! The great company, amazing food, and lawn games made for an unforgettable wedding.

- Murietta's Well
---
Day 2 - Ferry Building and Union Square
The following morning we made our way back to SF… first stop the Ferry Building. This ferry terminal is a wonderfully preserved piece of history. In the 1930s this terminal was a primary port of entry, as the ferryboat was one of the only ways to reach the city. The building features an iconic clock tower and has since been transformed into a quaint marketplace that houses local farmers and artisan producers. The marketplace is a popular visitor's destination and takes about an hour or two to walk it through from end-to-end.
Located on the outside of the building, we had the best seafood we've ever eaten at Hog Island Oyster. We waited in line for around 40 minutes, but it was well worth the wait. While waiting, you can order a drink and can look over the menu so there is no wasted time ordering when do get your seat. The service was very attentive, and the restaurant has a gorgeous view of the water. We went all out with the Clam Chowder, Grilled Oysters, and Seafood Stew. The presentation was top notch, and the flavours were even better.
- Hog Island Oyster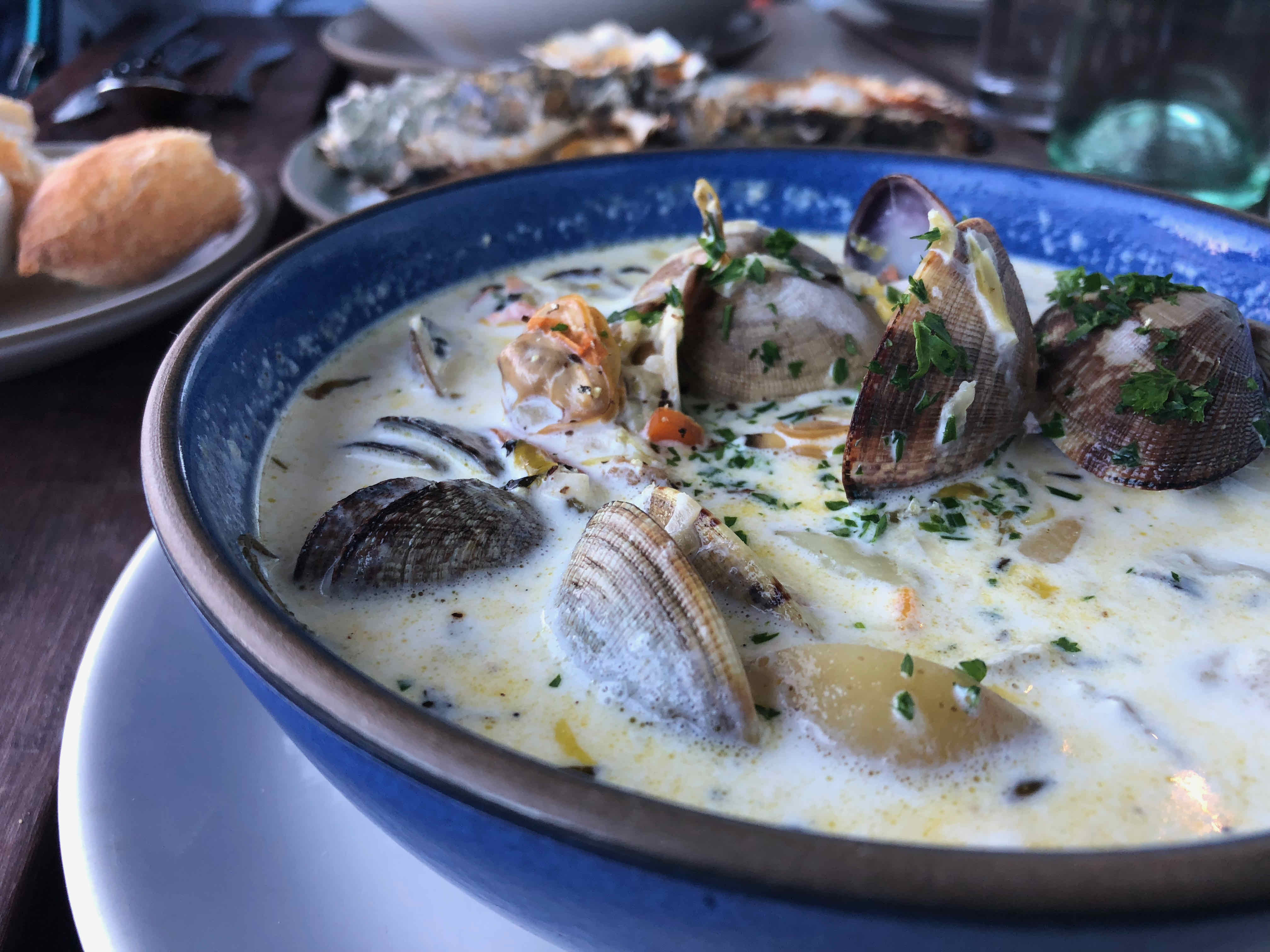 - Clam Chowder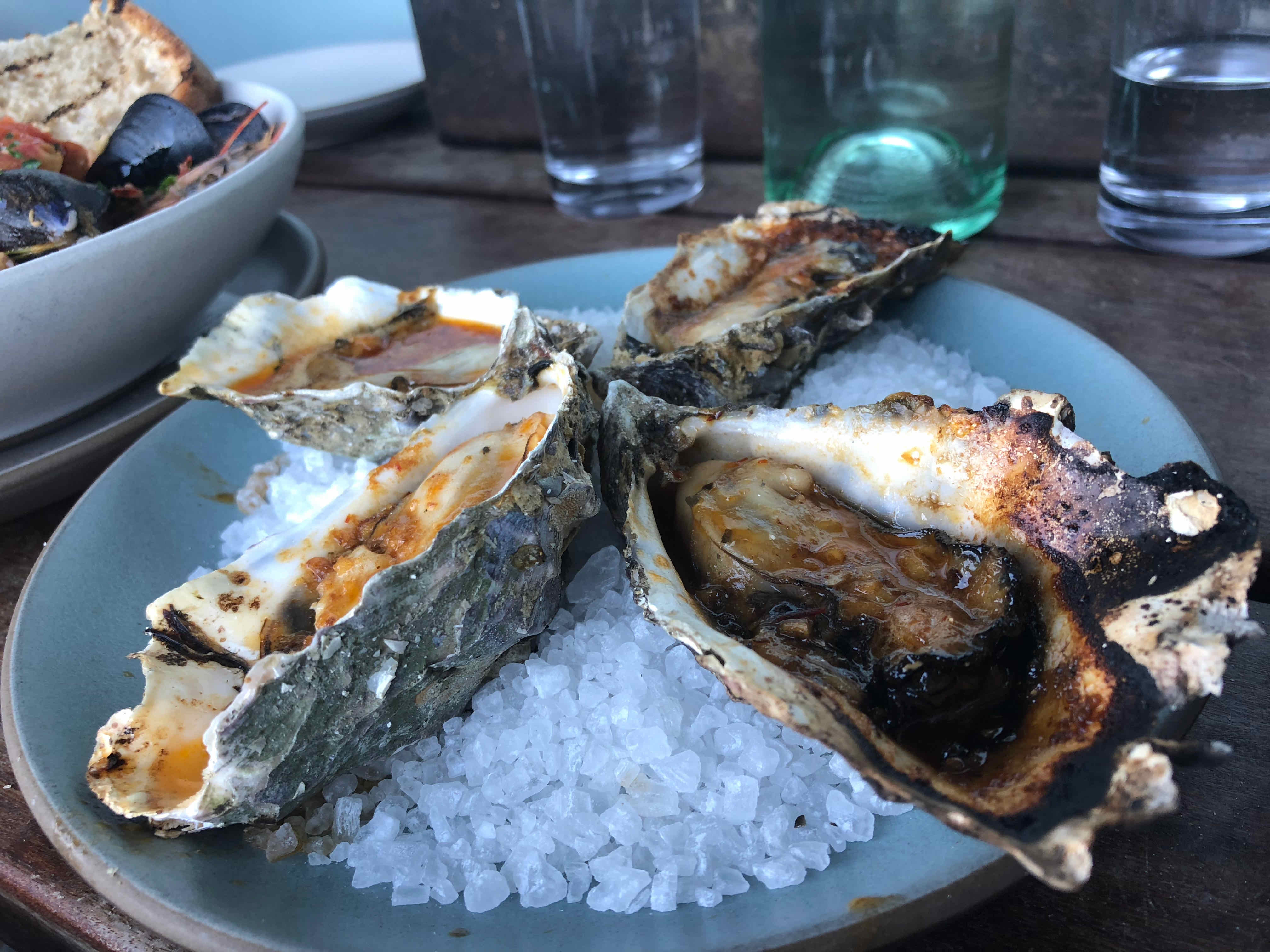 - Chipotle Bourbon Grilled Oysters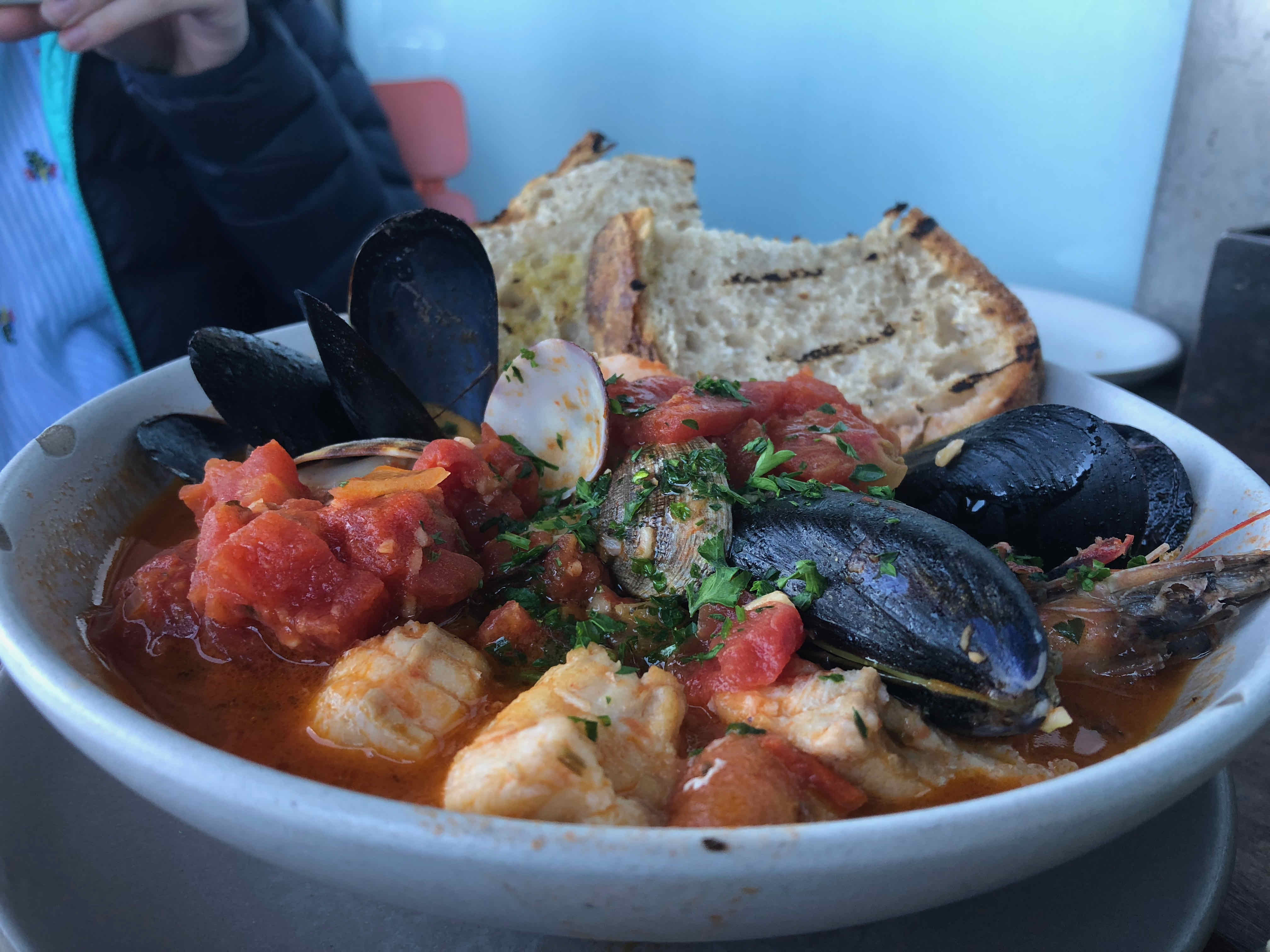 - Seafood Stew
In the evening we checked out Union Square to get a different experience of the city. This part of town is a business district and is full of high rise buildings and large brand stores. We ended the night at gastropub Hogwash which features an array of beers and ciders on tap. The atmosphere was super chill and down to earth. I would definitely recommend checking it out if you fancy craft beers and gourmet sausage.
- Hogwash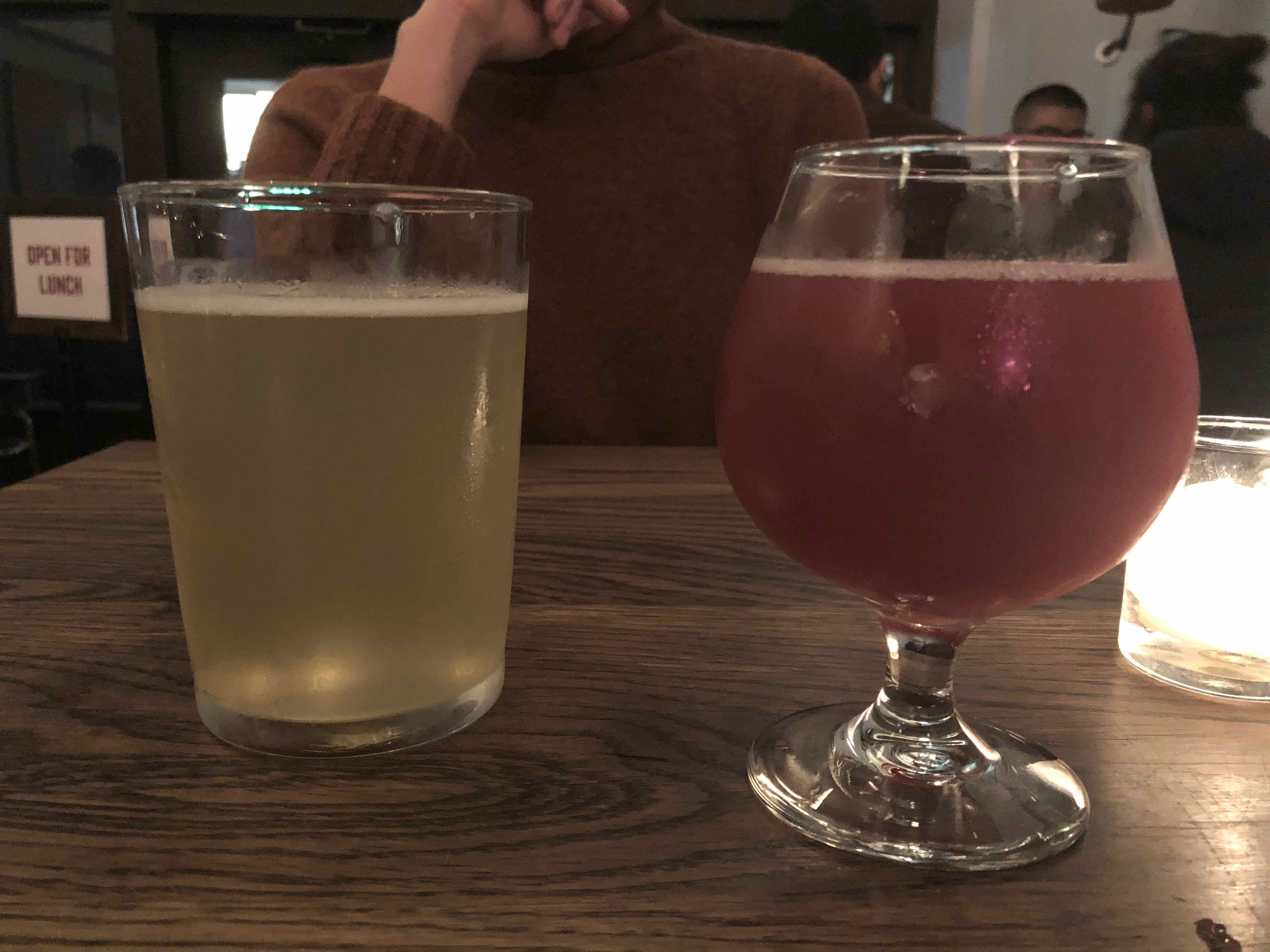 - Salted Cucumber Apple Cider and the Adobe Blueberry Sour
---
Day 3 - Golden Gate Bridge and Sausalito
The last day was packed full of great eats and many sites to see. We kicked the day off with food for the soul, experiencing a unique kind of brunch at Brenda's French Soul Food. While we waited for a table, we walked to grab a latte at the famous Blue Bottle Coffee. This coffee shop is located right under Twitter and has a nice alleyway courtyard so you can enjoy your coffee away from the busy street. We headed back to Brenda's, and when we arrived we were seated right away. The decor leaves you feeling like your at an old shipping company, which creates good vibes and a cool atmosphere. The crawfish beignets were served hot and full of flavour. We also got the cheddar grits with crispy pork belly that was rich and creamy.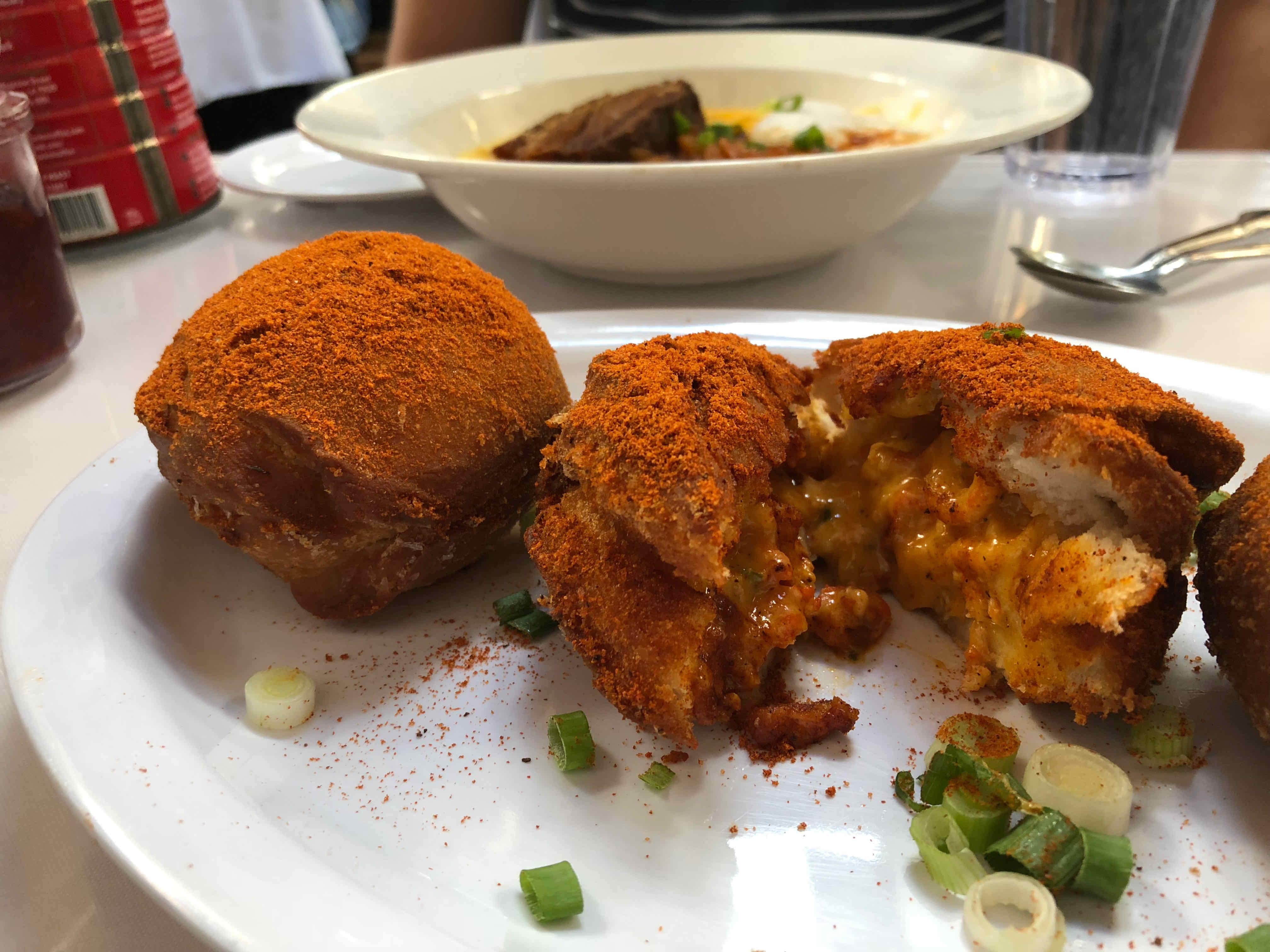 After that, we rented bikes and started on our journey to the Golden Gate bridge. The hills in SF are definitely not bike-friendly, but the path along the coast was quite flat which made for a very pleasant ride. The best spot to take a picture of the bridge is definitely across to the other side, and up the hill at Battery Spenser. We again lucked out with the weather, and the clear skies allowed us to capture an awesome view of the bridge. From there we continued on our way into Sausalito where we stopped for a well-earned bite at Napa Valley Burger. Sausalito is a pretty busy spot with shops and restaurants full of both locals and visitors. It is a common loop to bike across the bridge to Sausalito and then take the ferry back to SF. I highly recommend it as it drops you off at Pier 33, a close walk to Pier 39. Pier 39 was a little touristy and crowded for my liking, but is at least worth a visit.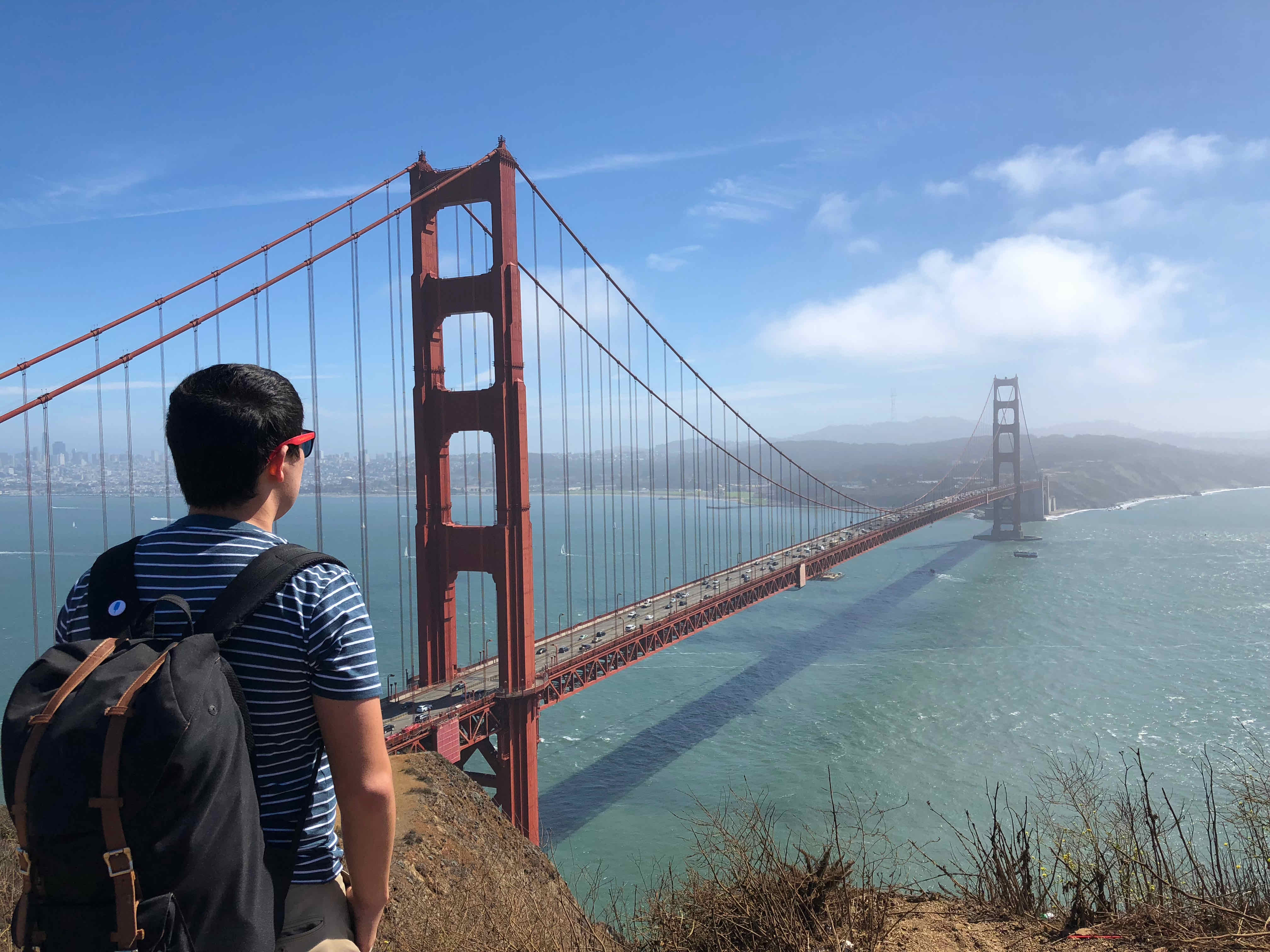 - Golden Gate Bridge - Battery Spenser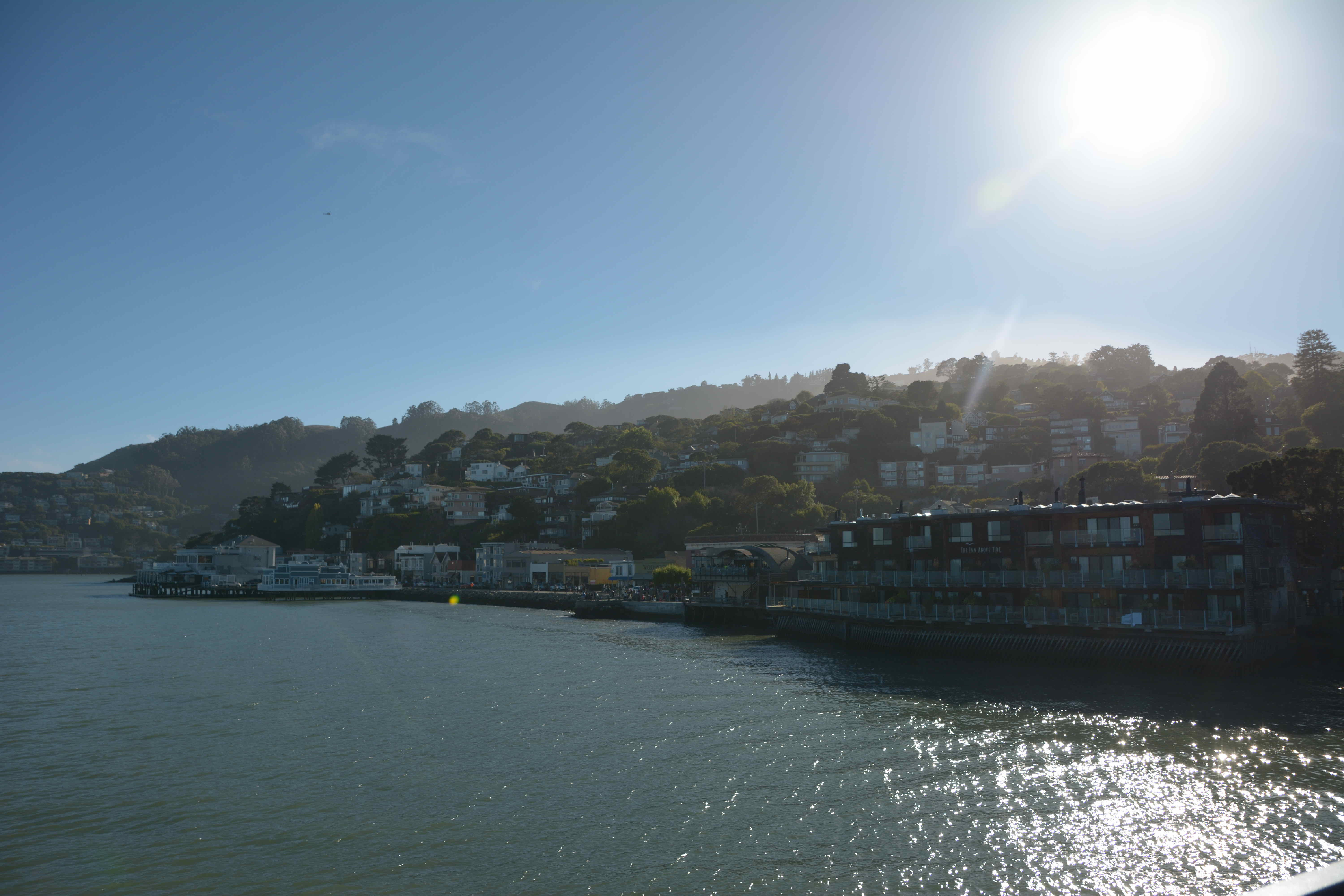 - Sausalito, CA
To bring an end to a perfect day, we made our way up to Twin Peaks. There we were able to get a spectacular view of the night skyline, and the city as a whole. At night it was a little cold and windy, but worth it for the view. There is so much more that we would have done and seen in San Francisco, but that will have to wait for another time. We definitely enjoyed our weekend trip!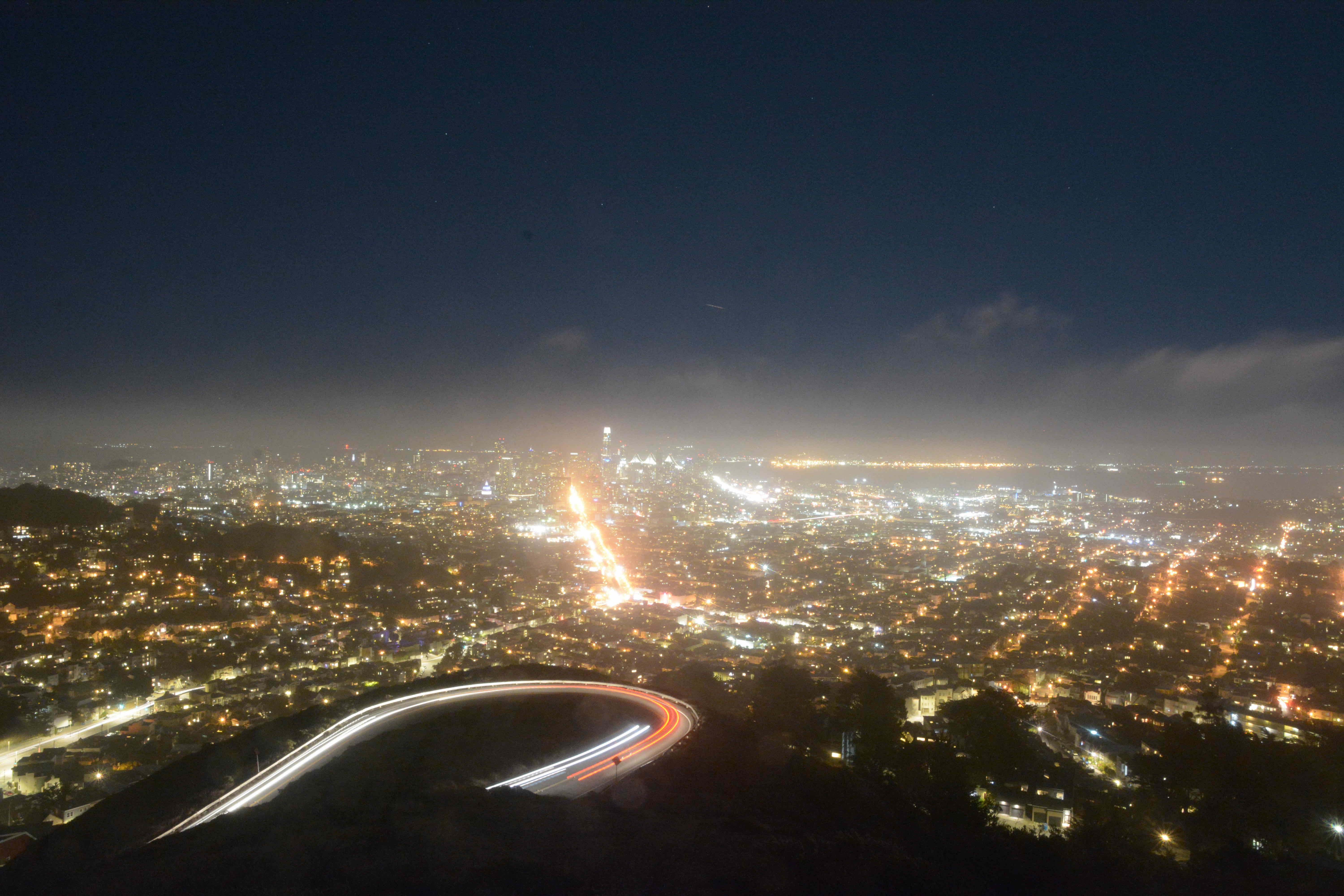 - Twin Peaks Night Skyline